Power with Vinyasa Yoga Class

with Emily Stewart
Friday, January 21st @ 3 am PT / 6 am ET
(Can't attend live? Sign up for HEY membership for $37/mo and get access to the recording!)
Yoga Class: Power Vinyasa Flow
Emily Stewart's yoga classes infuse power, flow, and mobilization. All-levels of yogi are welcome! Her specialty is catering the class directly to students' needs, from the moment they arrive at their mat.
So, come prepared with requests!

About Emily Stewart: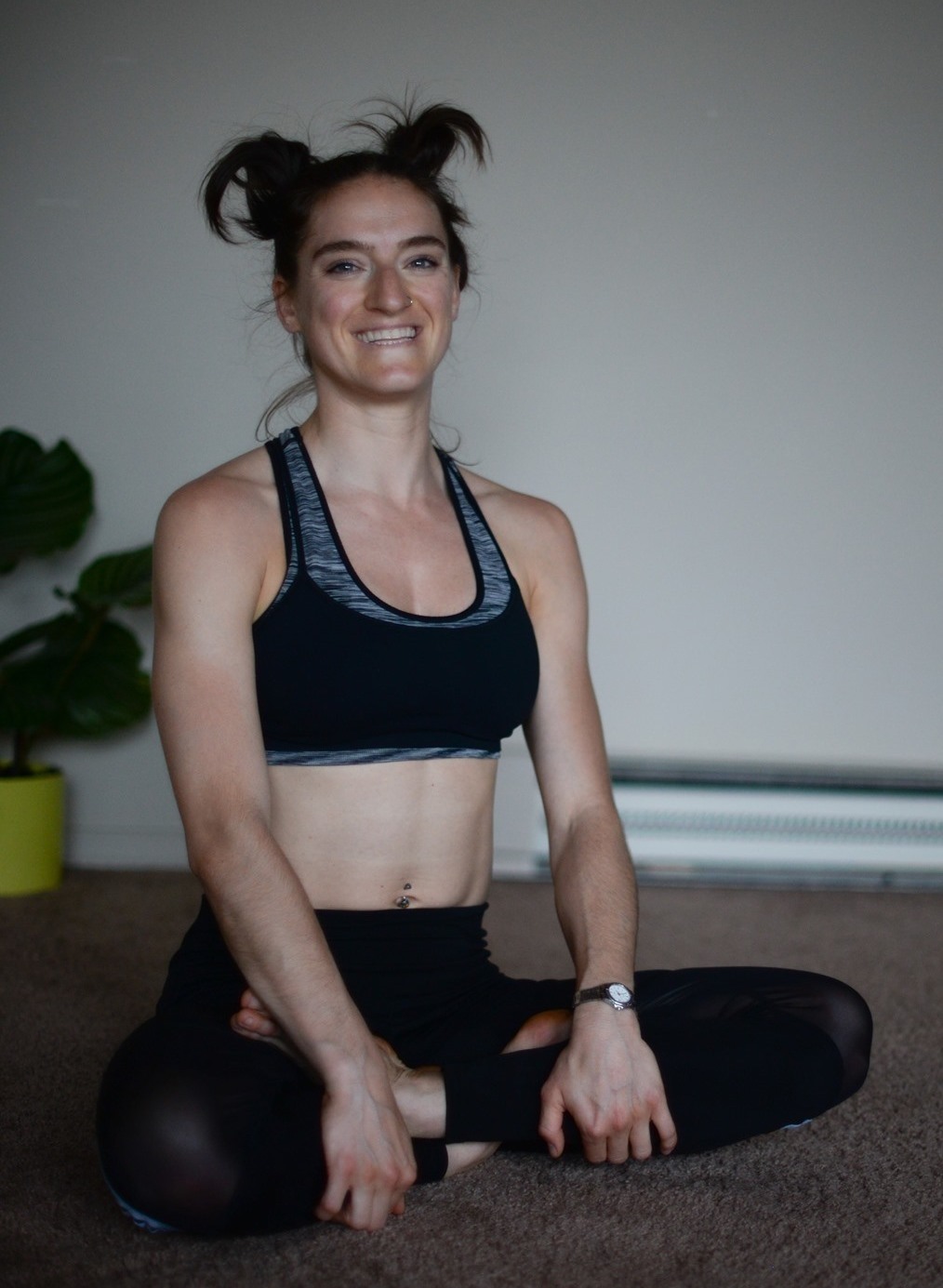 Emily is a certified Vinyasa and Trauma-Informed Yoga teacher at Emily Stewart Fitness. She accidentally became a fitness instructor 5ish years ago. What hooked her was the fact that she could connect deeply with many different types of people, laugh with them, and get stronger together. She believes a good exercise class is like stand-up comedy, combat training, and getting a hug from Grandma, probably in that order.
She knows that fitness is WORK, but when you put the effort in, the load gets lighter.
On the mat and off.
So long as you get a good chuckle in the process.
Emily brings this philosophy and energy to a special TKYM course to help you find the joy, humor and probably a virtual hug while you focus on ways you can help your students improve their form. One yoga pose at a time.

Join us for this special course:
Power with Vinyasa Yoga Class

with Emily Stewart
Friday, January 21st @ 3 am PT / 6 am ET
Join our upcoming yoga class LIVE at 3 am PT / 6 am ET with
Emily Stewart for $47
OR join our HEY community at $37 a month and get our upcoming classes (and access to the replays) for FREE.